Affluent conservatives often pat themselves on the back for having stable nuclear families. They preach that everybody else should build stable families too. But then they ignore one of the main reasons their own families are stable: They can afford to purchase the support that extended family used to provide—and that the people they preach at, further down the income scale, cannot.

[…]

For those who have the human capital to explore, fall down, and have their fall cushioned, that means great freedom and opportunity—and for those who lack those resources, it tends to mean great confusion, drift, and pain.
From conservative columnist David Brooks' "The Nuclear Family Was a Mistake" in The Atlantic.
Even in medicine, we are seeing a disturbing trend. While the mean and median student debt are rapidly increasing due to high tuition rates, this is actually partially masked by the increasing percentage of medical students graduating with no debt. This suggests that a greater fraction of students come from means and have family support to cover medical school's incredible cost. And those without that family support are either not getting in or are looking elsewhere.
It doesn't stop at admission. These disparities and resource differences play out in specialty selection as well: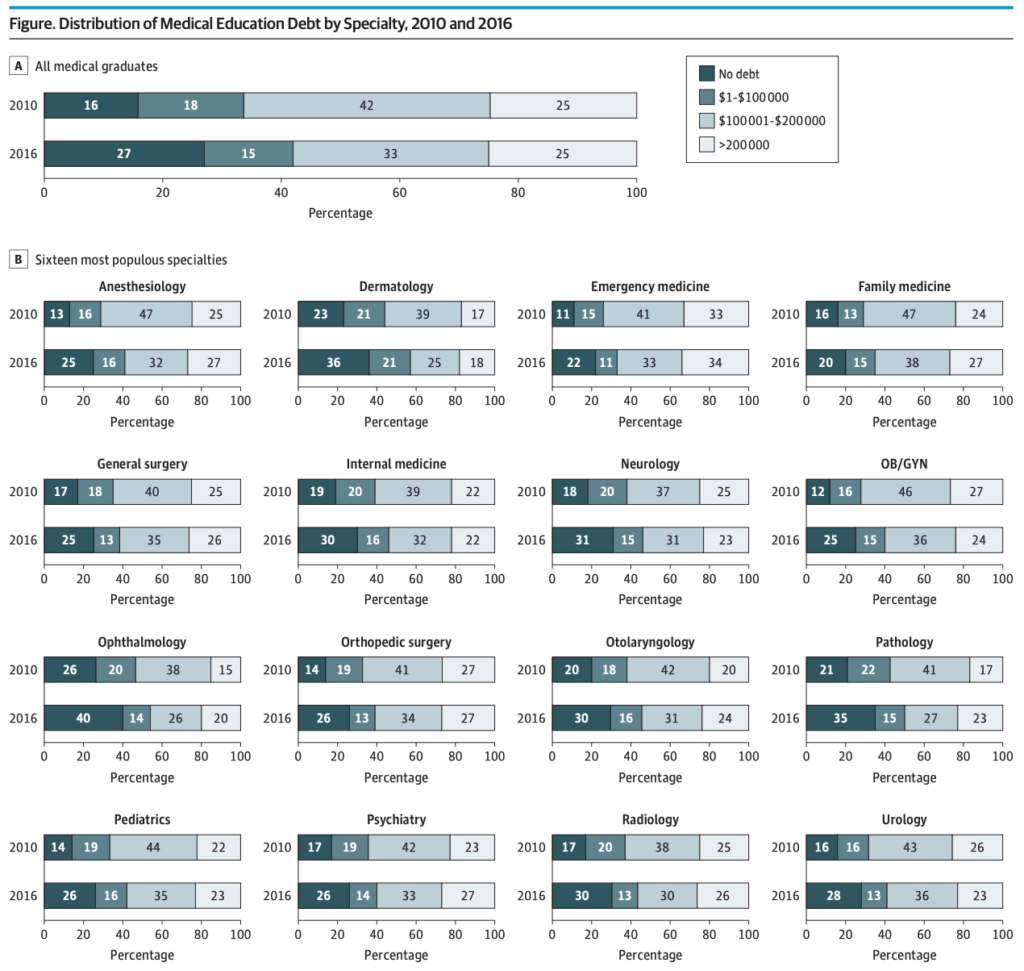 Over just a six-year period, the number of debt-free graduates almost doubled. And, overall, more competitive specialties like ophthalmology, ENT, urology, radiology have substantially more debt-free graduates than family medicine. Yet, we know we have a specialization problem in medicine. Free tuition at NYU isn't going to change this massive headwind. The system needs retooling from far, far earlier.