I finally broke down and bought a pair of Figs so I could try to fit in with young folk.
But I had to do a little surgery with my seam ripper: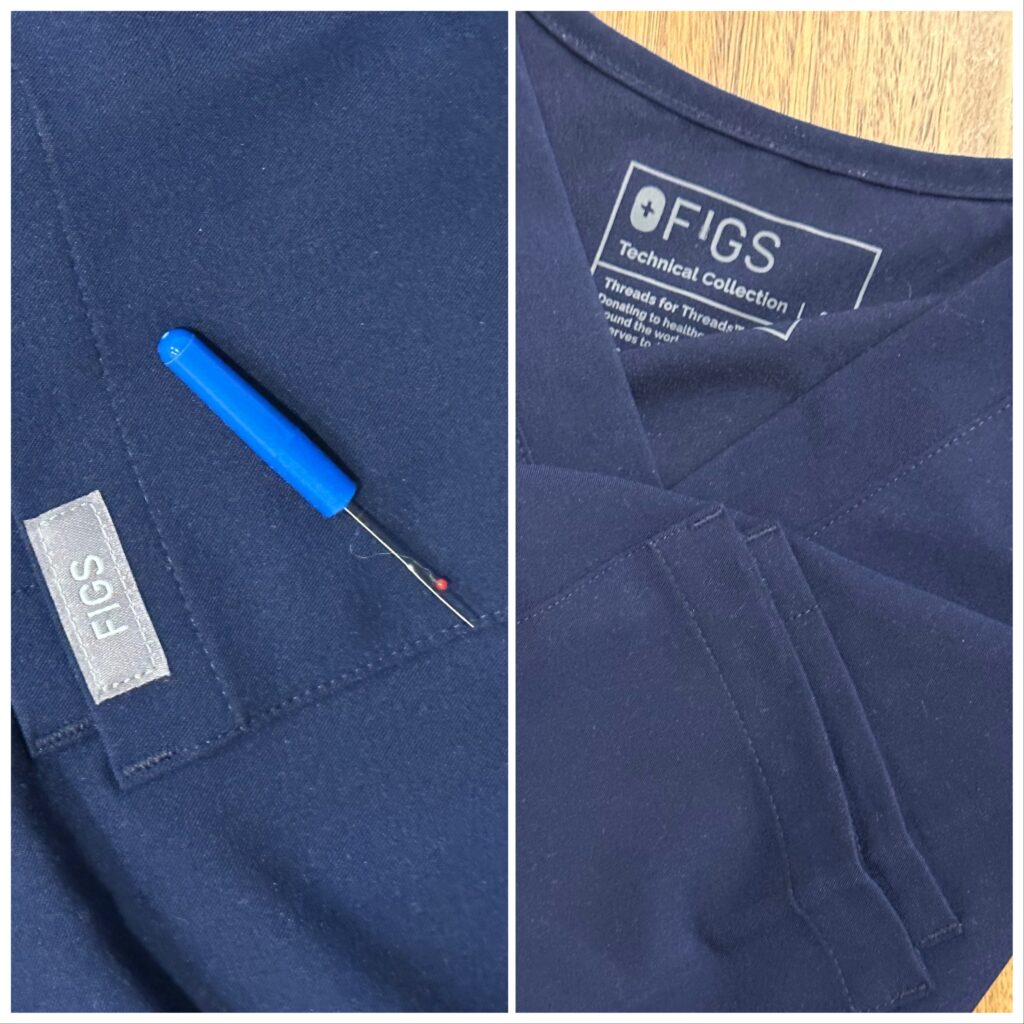 Just because I want to pretend I can pull off squeezing into some joggers doesn't mean I want four(!) separate branding labels on a pair of scrubs of all things.
Now they're closer to the fantasy world where the generic hospital scrub pants have regular pockets.