Man, I really really wanted to like the reMarkable ($100 off with that link).
The reMarkable, if you haven't heard of it yet is a large format e-ink device the bills itself as a Paper replacement. It's billed as a large touchscreen enabled Kindle with a fast refresh rate and a bundled non-battery-powered stylus that supposedly mimics the texture of paper.
And if the software running this thing was anywhere close to the level of polish in a Kindle or your typical smartphone device, then this thing would be pretty awesome.
But it's not, so it's pretty much not.
Unboxing
The packaging was slick and got my hopes up a lot.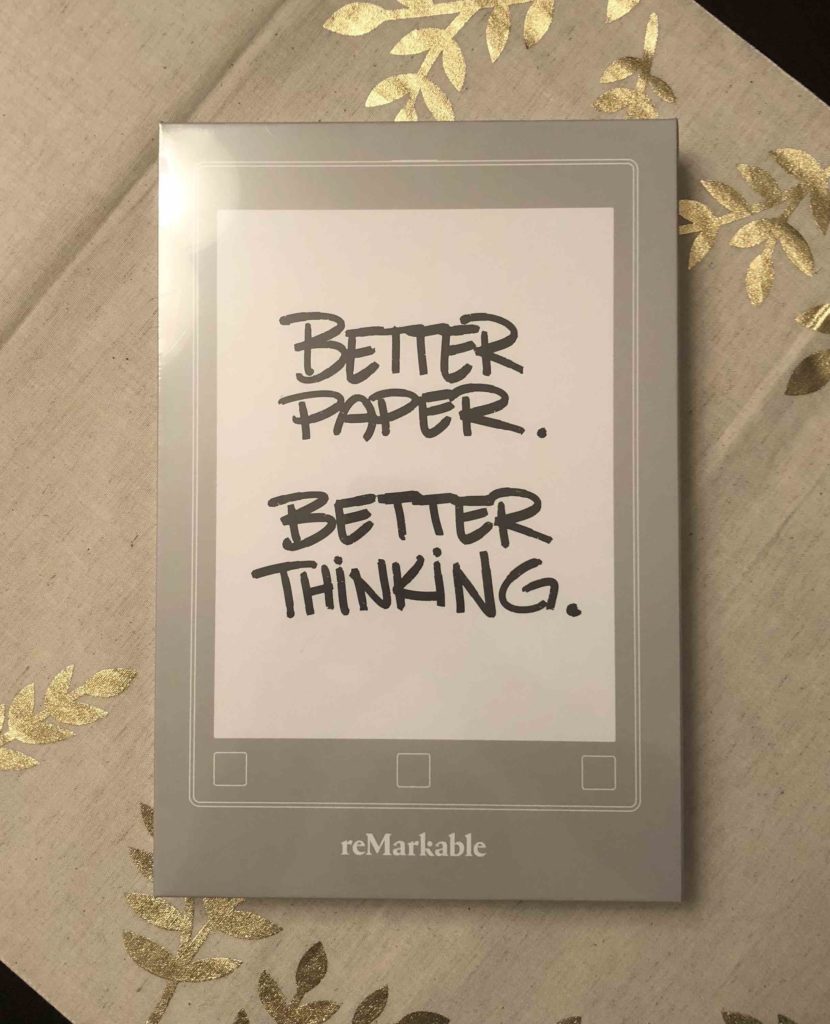 Screen and Hardware
The screen is pretty nice. A big almost notebook size e-ink display, though without the backlight that folks may have gotten used to on recent Kindle generations. The 300 PPI of the high-end Kindles is substantially better than the 226 PPI of the ReMarkable, so it doesn't even look as crisp as other modern e-readers. As a radiologist, I was hoping the device would be good for reading image-rich books and journal articles, but the images aren't crisp enough and the contrast is washed out. The refresh rate when drawing is impressive but the delay when redrawing the screen to change pages in a book is sloooow.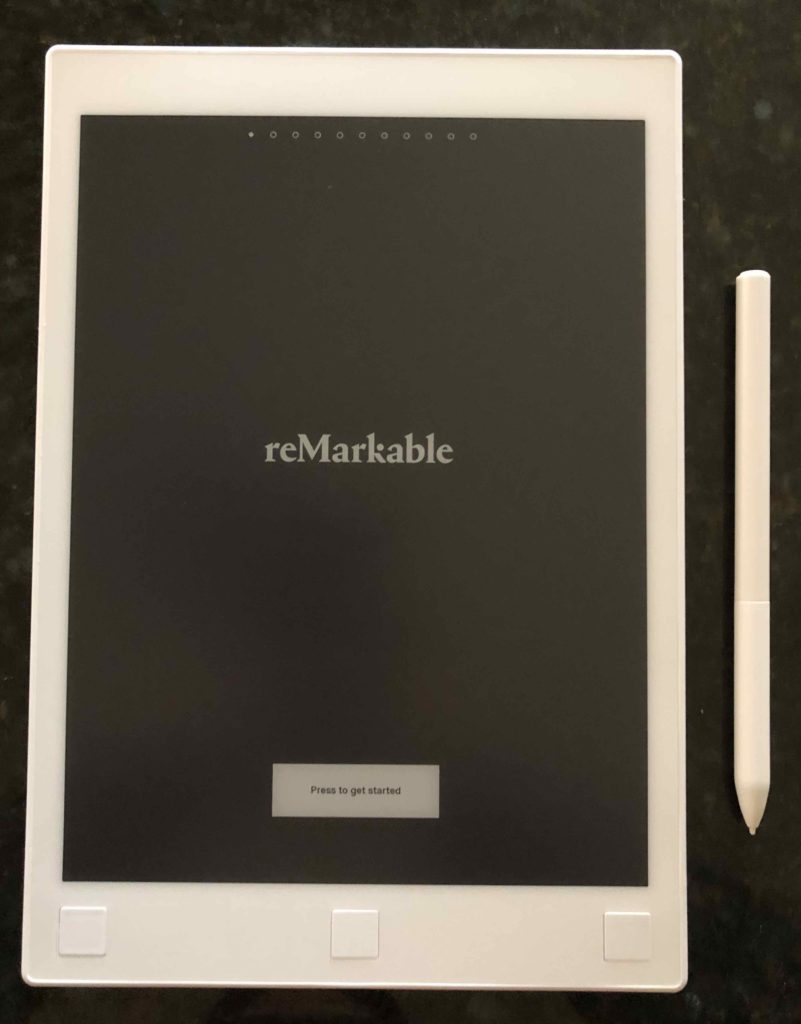 The surrounding is less nice. The plastic frame does jive with the lightness of the device but it belies a build quality far below, say, an iPad or even a Kindle. The front buttons, in particular, are flimsy and loose without firmness or a satisfying click. The little-nubbed pen feels like a cheap but works exactly as billed. It has a satisfying paper scratchiness on the screen.
Software
The software is incredibly weak. The design is hobbled to function as a serviceable paper sketching/drawing app with a buggy, slow, underpowered e-reader bolted on than a real e-reading device. Page turns are slow. Documents are barely searchable. Annotations only sorta work. Unlike Kindle, you can't, say, export your highlights—they're basically saved an image overlay, so useless for most people's purposes unless you are editing/marking up a PDF (as if it were actually on paper). They also have a tendency to shift on the page, making them nonsensical. Underlines should not be strikethroughs. Only non-DRM ebooks in epub or pdf formats work, and the reMarkable doesn't yet support the new epub3 format. It also doesn't parse epub files properly, mutilating the majority of the formatting. No links, no footnotes.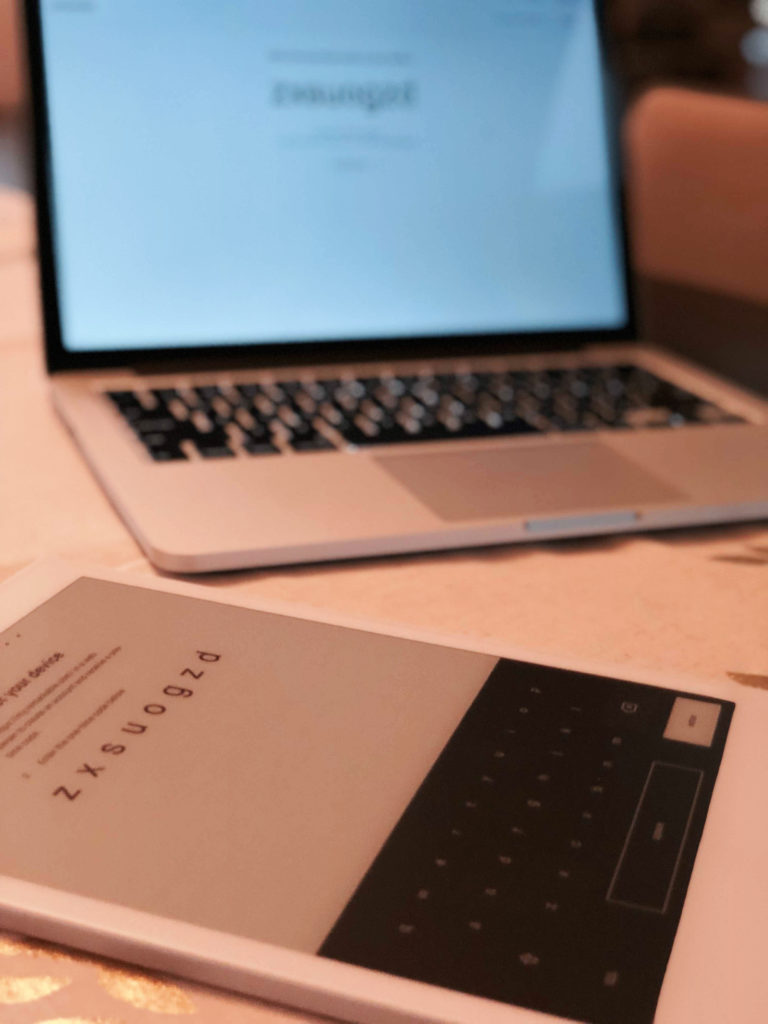 You can only sync ebooks via the app, and the app is buggy. I found I was routinely unable to add files to the reMarkable via the app normally, but that I was usually able to add via the iOS "open in reMarkable" extension (which means the files are compatible, just the platform sucks). The organization schema are just a few folders, and book covers aren't even displayed (the last page visualized is), which makes seeing your collection at a glance a homogenous mess.
There is no in-book search. No parsing of the table of contents. No internal linking.
It shows PDFs like a stack of pictures, not complex files combining images and—of course—text.
Conclusion
Someone who wants to sketch digitally but wants a more paper-like feel than an iPad or a Wacom might enjoy this device.
Anyone hoping for large-format super Kindle is going to be extremely disappointed.