I don't normally talk much about the places I work or the institutions I've been affiliated with on the site. After all, these views are my own.
But I'm just going to drop this here briefly because I'll freely admit that I was honored and gratified to win Teacher of the Year my first full year as faculty at Baylor Dallas. Great group of residents.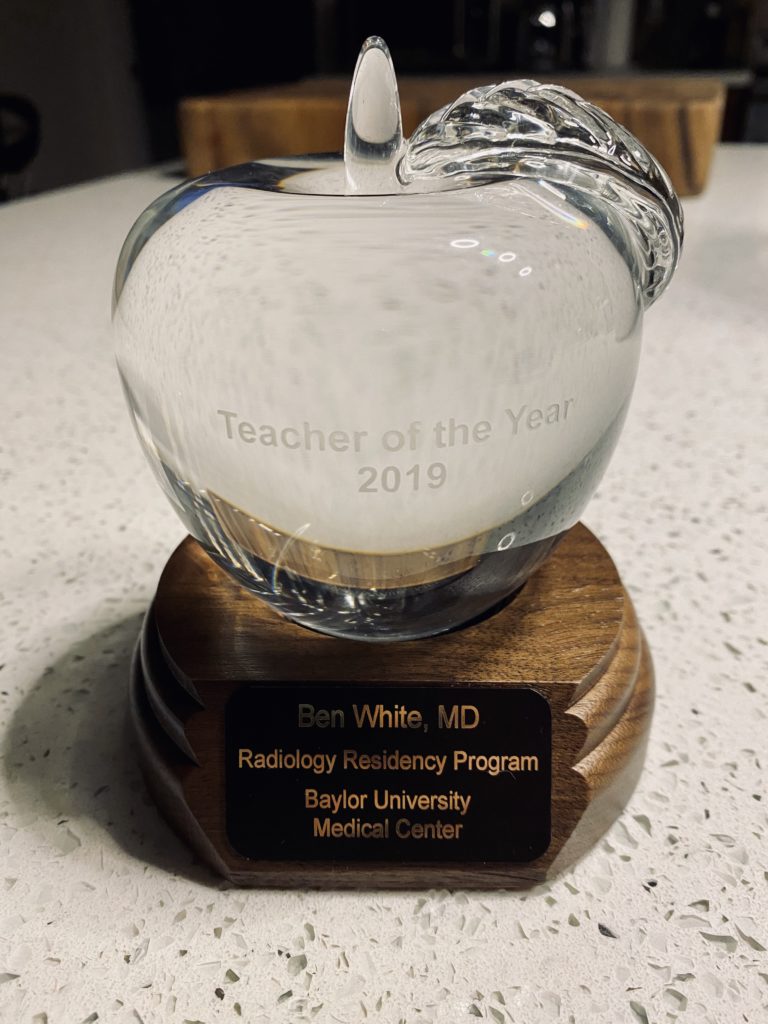 Also, crystal apples are surprisingly heavy.