[This post was originally written in September 2022. But, update: Yum. My third order just arrived in the mail yesterday.]
The coffee at work has been—for most locations of my training and attending career—terrible. From the burnt "Parks and Coffee" drip sitting for hours on the hot plate during residency to the cheapest K-cups at the imaging center. It doesn't matter what sweetener or creamer you might add, it was rare to finish the cup once it was cold enough to taste. I'm not a coffee snob. I'm really more of a pragmatist. I don't have the time or inclination for a long ritual even when working from home let alone the desire to do anything elaborate at work. Visiting the hospital Starbucks is slow and expensive. It's a treat on the way for an early call shift morning but not something I enjoy doing routinely.
One of my residents shared Cometeer with me. It's a variation on a coffee subscription (which is itself a variation on the incredible number of subscriptions available these days). I generally don't like these sorts of things (who wants to remember to pause or cancel?), but I enjoyed the one I tried at work so I gave it a try.
The twist is that it's a small recyclable cup of liquid-nitrogen flash-frozen coffee concentrate. Add your liquid of choice, hot to the frozen puck or cold after thawing, and you have instant coffee that isn't, well, instant coffee. I predominantly use it as an espresso shot equivalent for making ice lattes, and for this purpose, it is effective and efficient. And it's easy to slip in my bag and use on-site. On the enjoyment scale, I put it way above Starbucks' regular iced coffee and just underneath their shaken iced espresso.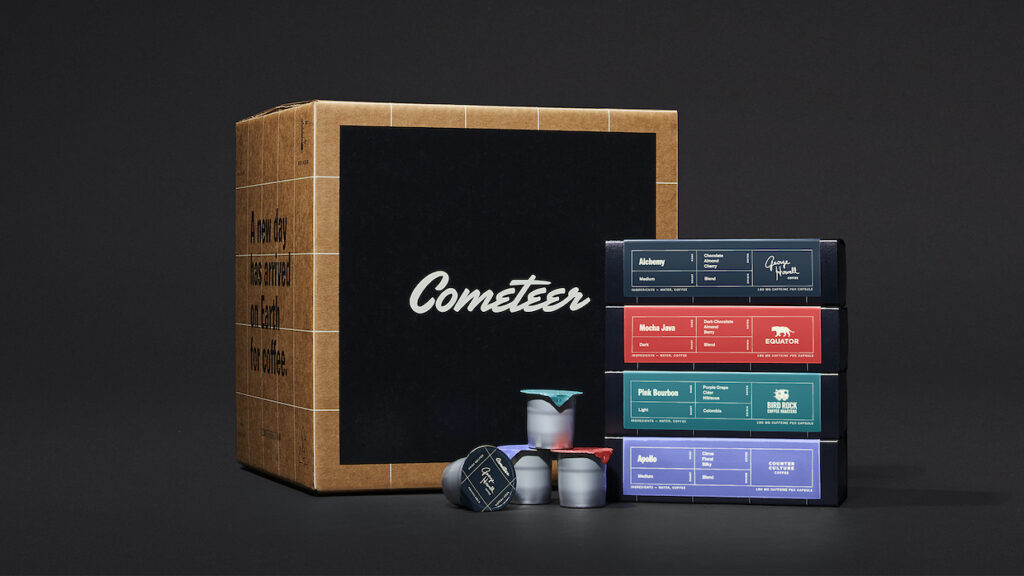 I honestly don't know if I will continue to subscribe in the future, because it's not the cheapest. You can cancel at any time and thankfully it's also easy to spread out deliveries and pause them for months, because there's no way I would want tons of coffee piling up in my freezer at any given time. I just don't drink that much. With the new $20 new member coupon, the per cup cost is about $2 per pod (more than Nespresso, less than a coffee shop, and also more expensive than nothing, free tea, or the burnt brown caffeinated sludge otherwise available).
So, if you happen to be in the market for a new caffeine source and are interested in trying something new, you can try Cometeer and get $20 off (and subsidize my coffee consumption by the same amount!). Note that this is not a sponsored post; I just wouldn't mind having cheaper coffee in the future. Also, note that I have literally never done a post like this in this site's 13-year history. And finally, note that I can only use one referral bonus per order, so alas no matter how many of you choose to buy some I won't be getting any coffee for free.