MEDSKL is a new free medical education site with a much greater than average pedigree. It's a group of 180+ physicians/professors/faculty from medical schools in the US and Canada who are promoting FOAMed (free and open access education) for medical students.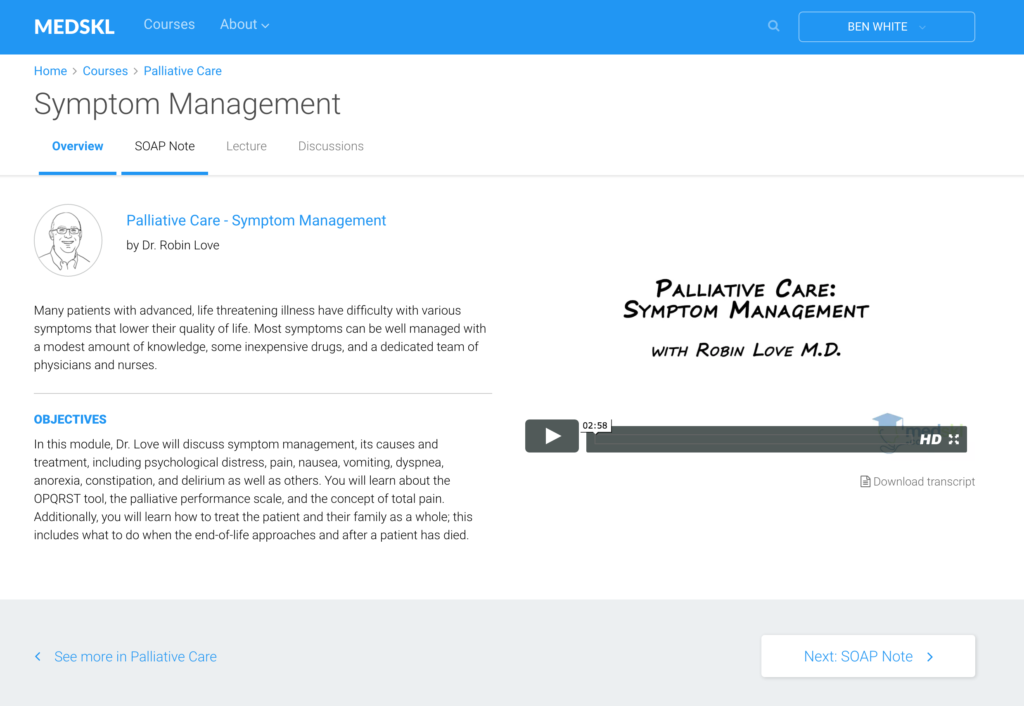 Its clinical (not basic science) focus is well-suited to third and fourth (and industrious second)-year medical students with brief animated videos, written lectures formatted in a SOAP note format for specific problems (clever), and video lectures. The handful I sampled were polished, high quality, and at a basic unintimidating level.
The educational content is all free. There are a lot of fields represented, but this is clearly a work in progress, and lots of topics have only token coverage. In the future, a paid account will net you self-assessment quizzes, which I imagine is the business model to sustain the project. There are also plans to add official CME this fall.
It's probably a lot easier to recruit educators for clinical medicine presentations that they're passionate about than it is to find good basic science educators, who are rare. We now have MEDSKL joining OnlineMedEd in the free clinical medicine lecture series, but no one wants to touch the boring parts of medical school (for free). Still, it's only a matter of time until these sorts of platforms grow and mature.
I've long said that the non-clinical parts of the medical school could be a correspondence course. With the increasingly professional and multimodality online resources available, often for free, this is becoming more and more true. There will be a time not long in the future when the vast majority of schools will have basically nothing to offer students during the basic science years that they can't get better somewhere else other than friends to commiserate with, a rigid schedule, and an external source of accountability. The current trend of supplanting lectures with TBL/PBL curricula isn't going to change that one bit.