Medical Student Loans: A Comprehensive Guide is exactly what it sounds like, and I wrote it from the ground up specifically to help doctors: to concisely cover a complex topic and give you (the premed, medical student, resident, or attending physician) the tools and background you need to handle the big investment you've made in yourself.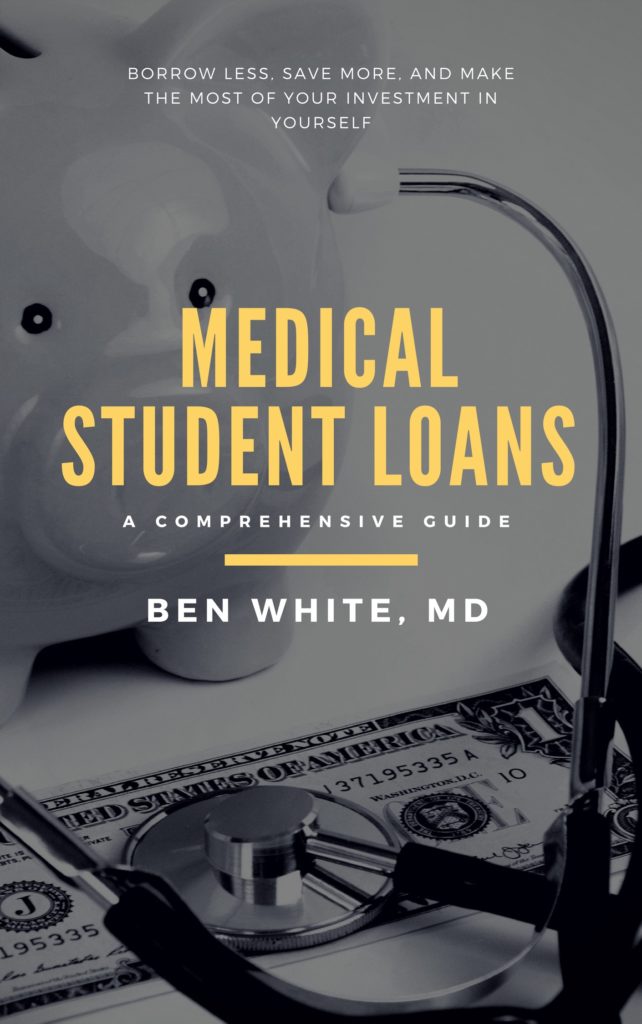 Topics include:
Borrowing less and minimizing interest accrual during school
How Federal Loans Work & Federal Repayment Options
Income-driven repayment (IBR, PAYE, REPAYE, and ICR)
Federal "Direct" Consolidation
Forbearance & Deferment
Public Service Loan Forgiveness
Maximizing PSLF
Long-Term (IDR) Loan Forgiveness & Loan Repayment Programs (LRP)
Private Refinancing
Taxes & Retirement
This topic is so important but so poorly covered during medical school and out in the ether of the internet.
Shockingly, this is basically the only complete up-to-date book-length treatment of student loans currently available anywhere, and it's doubly unique as the only one written specifically for doctors by a fellow doctor.
Available on Amazon, iBooks, and for free directly from me (including the full-text available online ad-free).